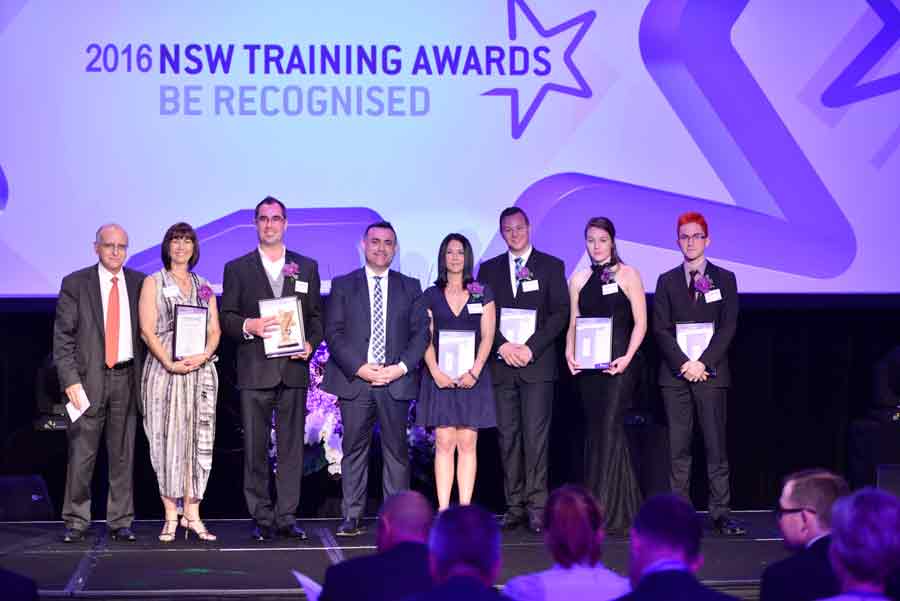 A former Master Chef finalist and a migrant from Rwanda are among the talented students who have received top honours in the 2016 NSW Training Awards.

Daniel Kelty was named the Trainee of the Year and Francine Ikirezi was crowned Vocational Student of the Year in the celebration hosted at the Four Points by Sheraton Hotel in Sydney's Darling Harbour on Thursday night.
Minister for Regional Development, Skills and Small Business, John Barilaro, said the awards were a fantastic showcase for the State's VET talent and that the winners would go on to represent New South Wales at the national awards in Darwin in November.
"The quality of this year's finalists and winners was truly outstanding with all demonstrating a commitment and passion for VET where they have learned the skills they need to set themselves up for a rewarding and prosperous career,' Mr Barilaro said.
"Vocational education and training in NSW is a fantastic pathway to a job across many industries, for people of all ages and from all backgrounds.
"These awards celebrate the achievements of all those involved in the success of Smart & Skilled vocational education and training, which provides eligible students in NSW with high quality, affordable training."
Individual winners at the NSW Training Awards:
Apprentice of the Year: Courtney Harrison (TAFE NSW – New England Institute)
Trainee of the Year: Daniel Kelty (Ramsden Training)
Vocational Student of the Year: Francine Ikirezi (TAFE NSW South Western Sydney Institute)
Aboriginal & Torres Strait Islander Student of the Year: Leteah Mitchell (TAFE NSW, North Coast Institute)
VET Trainer/Teacher of the Year: Donna Colombini (TAFE NSW – Sydney Institute)
School Based Apprentice/Trainee of the Year: Tyrone Pynor (Australian College of Commerce & Management)
VET in Schools Student of the Year: Erin Gray (Roman Catholic Church Trustees, Parramatta Diocese)
For more information and other award recipients please visit NSW Training Awards: www.training.nsw.gov.au/training_awards/
Smart and Skilled: www.smartandskilled.nsw.gov.au