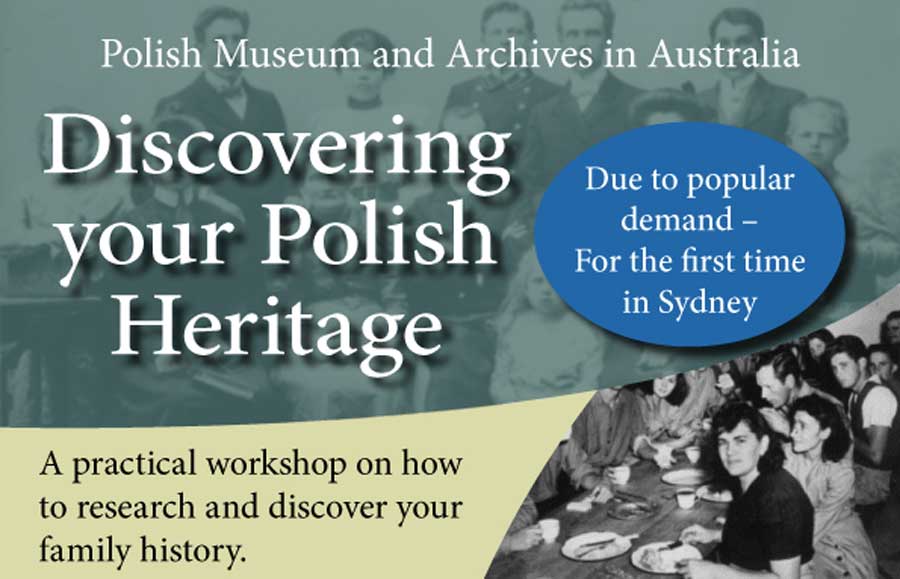 Due to popular demand – for the first time in Sydney
A practical workshop on how to research and discover your family history

The workshop will take you on a journey into the history of Polish Australian families and will explore the complexity of your family's roots and will help demystify and recover the past.

Become the family historian while gaining a deeper understanding of the broader context of your family's settlement in Australia.

"Where do I start?" Assistance and advice for you to commence and progress your research


Learn how to smash down your brick wall


Acquire techniques for planning, recording and storing your research


Gain skills and understanding from experienced researchers and genealogists

Beginners to more experienced researchers welcome

Saturday 12 March 2016 9:30am – 4:00pm
POLISH CLUB ASHFIELD Norton Street, Ashfield

Admission: $40 (includes light refreshments & handouts)

Do not miss this occasion – limited number of places available

Registration form must be completed and submitted with payment no less than 7 days prior to the event.