Sales of heritage housing in Millers Point has delivered the first 100 new social housing homes, helping people off the waiting list said Parliamentary Secretary Tanya Davies.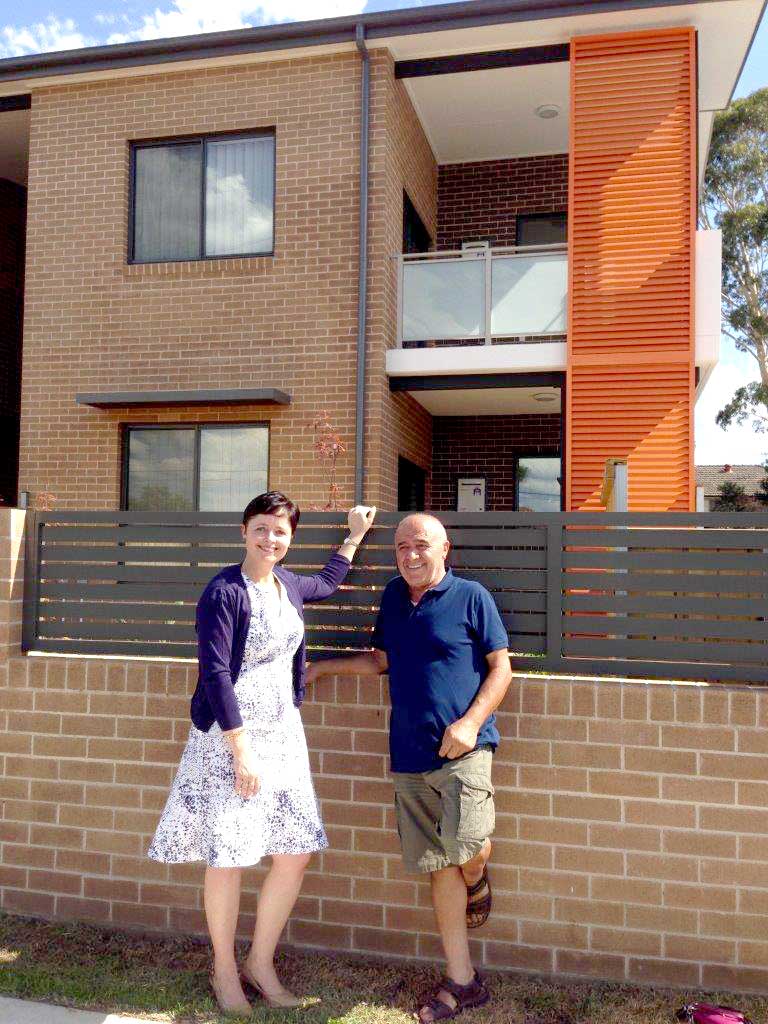 During a visit to Smithfield to inspect the 100th dwelling and meet Mr Gazi Salman, who has the 100th tenancy, she said much of the new social housing being built was designed for elderly and disabled tenants. Some 130 people have been housed in the new units.

"It is an amazing achievement to be able to so quickly deliver new homes for very vulnerable people on the waiting list – all built from the ground up from Millers Point sales," Tanya Davies said.

"Today the NSW Government is also announcing the next batch of new developments from sales proceeds – to start during 2015-2016 – in: Abbotsford, Bankstown, Bellambi, Bexley North, Birrong, Campbelltown, Canley Heights, Corrimal, Greenacre, Jannali, Kingswood, Narwee, Northmead, Peakhurst, Penrith, Revesby, Seven Hills, Smithfield, Towradgi and Unanderra.

"Further developments will continue in Yagoona, Condell Park, Casula, Lurnea and Padstow, and when construction is completed we're planning on having an additional 1500 homes in NSW from the proceeds of these sales," she said.

To date 47 Government owned properties in Millers Point have been sold – raising almost $116 million – with each sale in Millers Point creating up to five new homes.

The sale of the properties in the Millers Point precinct will generate an estimated $500 million for help to finance a more sustainable social housing system, to cater for a growing population.

The Department of Family & Community Services estimates slightly over 59,000 people are currently on the public housing waiting list, with the new developments helping provide stable housing for those in need.