Ambassador to Poland

13 November 2015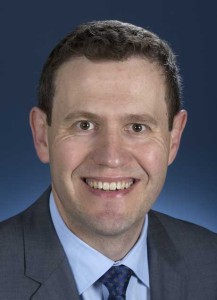 Minister for Foreign Affairs, The Hon Julie Bishop MP, has announced the appointment of Mr Paul Wojciechowski as Australia's next Ambassador to Poland with non-resident accreditation to the Czech Republic and Lithuania.
Poland and Australia share a modern partnership based on strong people-to-people links and shared democratic values. Australia looks forward to close cooperation with Poland's new Government led by Prime Minister Beata Szydlo. About 170,000 Australians claim Polish heritage and Australia's Polish community is active in promoting grass-roots, commercial and academic ties.
Poland plays an increasingly important role within the EU, having made a strong transition to a market-based economy integrated into the broader European Union and global economy.
Poland is a growing market for Australia's commercial interests. Two-way merchandise trade totalled A$1.077 billion in 2014. The total value of Australian investment stock in Poland in 2014 was estimated at A$1.49 billion.
Mr Wojciechowski is a senior career officer with the Department of Foreign Affairs and Trade. He is currently Assistant Secretary of the Department's Economic Advocacy and Analysis Branch, responsible for coordinating the Government's economic diplomacy agenda. He has previously served overseas as Counsellor at the Australian Embassy and Permanent Mission to the EU in Brussels, with earlier postings in Jakarta and Seoul.
In Canberra, Mr Wojciechowski was acting head of the Pacific Development Division in 2013. From 2011 to 2013 he was an Assistant Director General in the former AusAID, with responsibility for G20 development policy and multilateral policy and partnerships.
Mr Wojciechowski has a Bachelor of Arts in Government/Journalism and a Bachelor of Economics from the University of Queensland, as well as a Master of Arts in Foreign Affairs and International Economics from Monash University. He speaks Polish, Indonesian and Korean.
Mr Wojciechowski is expected to take up his position in January 2016. I thank outgoing Ambassador Jean Dunn PSM for her significant contribution to advancing Australia's interests in Poland, the Czech Republic, Ukraine and Lithuania since 2012.