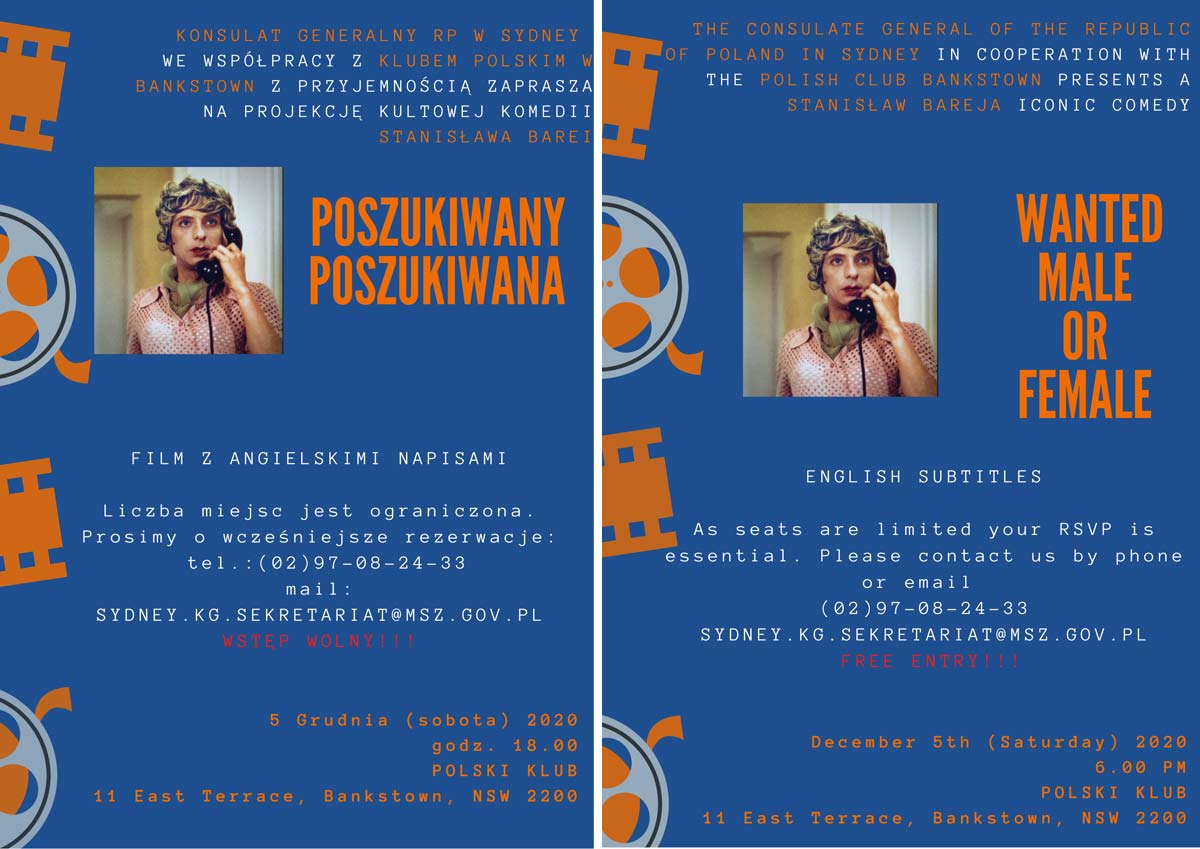 The Consulate of The Republic of Poland, in Co-operation with The Polish Club Bankstown, would like to invite Polish and English speaking patrons for a Polish Comedy Movie night. To be held at the Polish Club Bankstown on Saturday, December 5th at 6PM.
Reservations are essential and bookings can be made by calling (02) 9708 2433 or emailing Sydney.kg.sekretariat@msz.gov.pl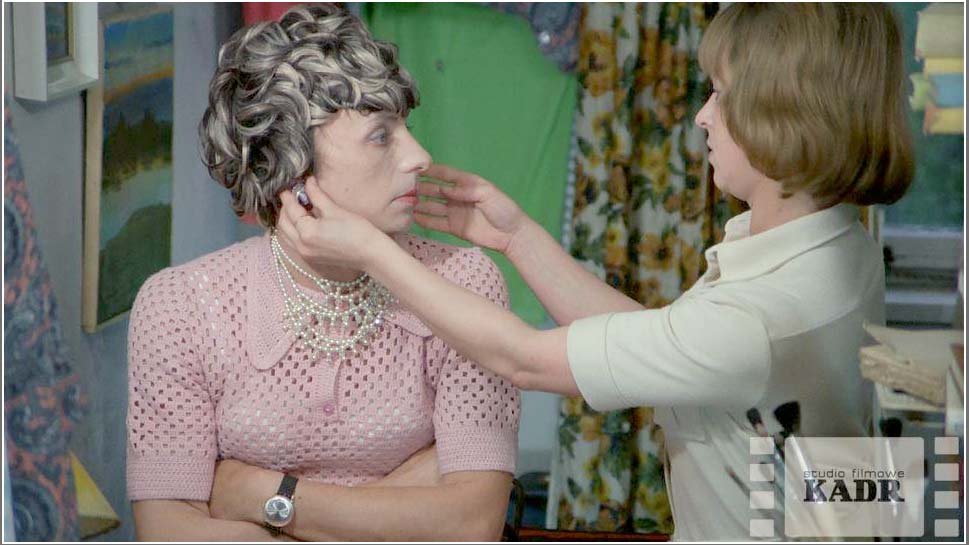 1973 A film by Stanislaw Bareja – the Polish master of comedy, director, screenwriter and actor. Hailed as the comedy director of the century. The most famous drag film in the history of Polish cinema. Outstanding female lead by Wojciech Pokora.
A painter steals his own painting to create more interest around his work. The main suspect is Stanislaw – an employee of the museum. On the run from the law, he goes into hiding
and starts working as a maid – Marysia, and conducts his own investigation. It results in many troublesome situations with comic secondary characters – the moonshining professor,
the eternal director, a painter obsessed with palms. An absurd situational comedy. A take on the Polish communist regime taken with a grain of salt.
Watch official trailer here.