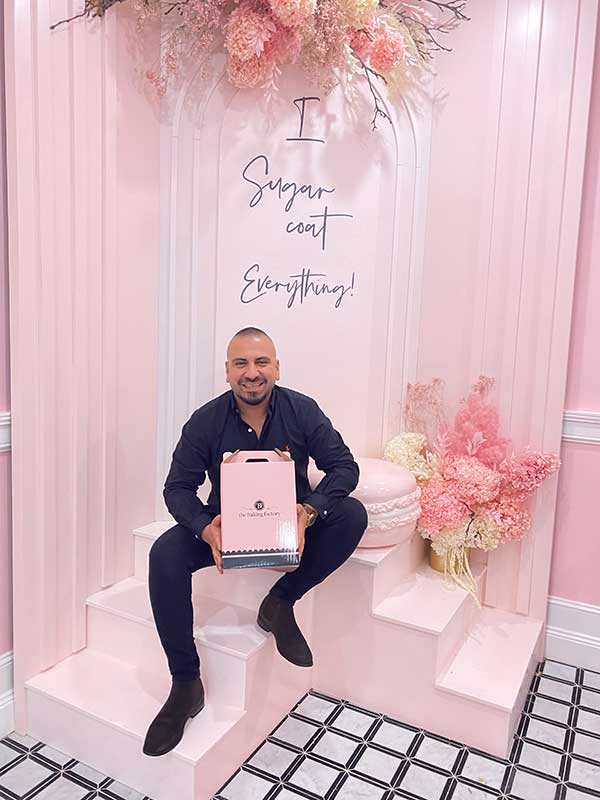 The Culinary Group opened, a new business venture – The Baking Factory.
The brainchild of artisan cake-maker Fatimah Omran and renowned local entrepreneur Bashar Krayem, The Baking Factory has revolutionised the patisserie experience and how we celebrate our key moments. A modular, build-your-own-celebration offering defines The Baking Factory with the customer at the heart of building their own cakes and desserts.
Amid the chaos and uncertainty of COVID-19, The Baking Factory is a testament to the fact that the SMB (small and medium-sized business) sector can thrive despite the challenges of our times. In particular, this launch is a testament to the entrepreneurial drive and spirit that characterises Sydney's West: a bustling hub of community, culture and new business concepts. Employing a team of young cake-makers and managers, The Baking Factory offers a glimmer of hope at a challenging time to our local community.
The Baking Factory blends the warm, nostalgic feel of the traditional bakery with an experience modern customers would expect in an elegant, high-end retail experience. The store offers a range of baked goods, including artisan-designed cakes and cupcakes, tarts, house-made sauces and more, with the headline being a revolutionary create-your-own cake offering.
Founder and owner Bashar Krayem says in this regard: "For the last nine months, My team – led by Fatimah Omran – have mastered a new concept that seeks to redefine how people celebrate their most memorable moments".
"A novel experience of custom-made cakes and decadent desserts that you design and see created in front of your eyes."
The Culinary Group is a corporate umbrella organisation that creates and grows compelling food businesses. Founded in Sydney, Australia, we found and curate restaurants, cooking schools, cafes and other food-oriented businesses to take culinary excellence to a new level.