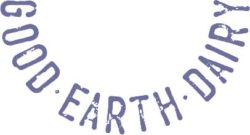 Good Earth Dairy Prepares Rapid Growth With The Launch Of Equity Crowdfunding Campaign.
Australian camel milk business – Good Earth Dairy has launched an equity crowdfunding campaign via Birchal to enter into a $56BN global infant formula market expected to grow to $100BN by 2025. Western Australia's first commercial camel milk dairy has spent nearly 5 years and over $4 million to develop IP to produce camel milk at significantly reduced prices in comparison to market prices.
"With our novel IP to reduce costs and increase yield, Camel milk is now a viable disruptor to the multi-billion dollar global infant formula industry, and we intend to enter that market with the support of this equity crowdfunding campaign," Good Earth Dairy co-founder and CEO Marcel Steingiesser said.

The average price of camel milk is $18AUD per litre and tins of the powder sell for more than $100AUD in China. The only sophisticated competitor at scale has a production cost of $12AUD per litre. "Good Earth Dairy has developed unique agritech to produce the camel milk below AUD $3 per litre and with the addition of yield improvements, the cost will drop below AUD $1 per litre, which is a marked competitive advantage and will enable the milk to be commoditised," Marcel Steingiesser said.
Good Earth Dairy's IP can scale to more than 3 million litres per year for each commissioned modular dairy and as camel milk is free of the key allergen of dairy milk, it caters to infant formula, particularly as cow milk is the second most common allergen in Australia.
Co-founded by cameleer Stephen Geppert, ex-government employees in Western Australia government: Henry Steingiesser and the late Hon Kim Chance and Marcel Steingiesser, the product utilises the world's largest wild camel population, a resource previously ignored and being treated as a pest requiring millions of dollars of taxpayers money to go towards population culling.
"Understanding milk chemistry and our gut requirements we believe this will be a major disruptor to the AUD $400 BN global dairy industry", Steingiesser said.
Camel milk itself is a superfood, full of minerals that support our immune system, muscle and bone health and it comes in what is arguably the easiest way to digest. Officials at the Food and Agricultural Organisation of the United Nations have stated that famine and starvation could be significantly reduced with camel milk. A recent study for diabetics suggests that camel milk consumption halved the need for insulin doses, however, more work is required for this to obtain TGA approval.
Currently, all produced milk from the pilot plant is selling out via over 50 stockists throughout WA without any marketing. Good Earth Dairy's mission is to create a sustainable, ethical agricultural industry focused on large scale production of pure Australian camel milk within a thriving market. The company is also aiming to list on the ASX in early 2021.
This new Australian industry means a whole new workforce and Good Earth Dairy plans to keep their products made in Australia, by Australians for Aussies and the rest of the world to enjoy.
Good Earth Dairy has partnered with the Australian equity crowdfunding platform Birchal, with the aim to raise AUD $1.2 million through public investment. To find out more or to register your expression of interest visit www.birchal.com/company/goodearthdairy.
Watch good Earth Dairy's Equity Crowdfunding Pitch Video here.