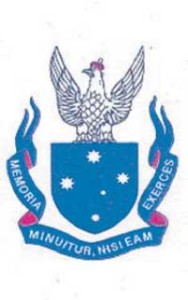 Polskie Muzeum i Archiwum w Australii
Polish Museum and Archives in Australia
PRESS RELEASE
Polish Museum and Archives in Australia announces a Genealogy workshop as part of the biggest Polish Arts Festival Program in Melbourne
The Polish Museum and Archives in Australia is proud to announce that its genealogy workshop "Discover your Polish Heritage" will be part of the biggest Australian Polish Arts Fesival which is to take place in Melbourne 27 December and 3 January. Polart 2015 will draw thousands of Polish Australians of various generations from across the country to celebrate the culture and heritage of their forebears.
"It is very important for this workshop to take place during the Polart2015 Festival," stated Dr. Helen Evert, President of the Polish Museum and Archives in Australia. "It is an ideal opportunity to organise such a genealogy workshop with so many people focused on their Polish heritage and culture." Dr. Evert further added "As a historical organisation documenting the Polish migrant presence in Australia, we are proud and pleased to be sharing our extensive expertise and knowledge to assist individuals in their discovery of the journeys that their forebears undertook to eventually settle in Australia."
The "Discover your Polish Heritage" workshop will take place on 2 January 2016 at the Melbourne Town Hall. Speakers with first-hand knowledge and experience in genealogy and research will address a broad array of topics, including records for Polish post-war migrants; the ethnic complexity of pre-war Poland; military and civil records; dealing with Australian, Polish and other archival records. Other topics will discuss genealogical research techniques; methodology; analysis and problem solving; and the use of technology useful in genealogical research. This practical workshop aims to provide the participants with skills together with a deeper knowledge and understanding of how to document your Polish heritage.
Registration has opened and details are available by directly contacting Dr. Helen Evert from the Polish Museum and Archives in Australia by email everth@netspace.net.au. The workshop has limited seating, so it is advisable to register as soon as possible. The cost for the full day workshop is $20
The Polish Museum and Archives in Australia was established in 1991 as an initiative of a number of people who saw the importance of collecting and preserving historical materials that reflected the individual and community life of Polish immigrants living in Australia.
The aims of the organisation are to:
• Collect and preserve documents, medals, objects, photographs and other materials that document the experience of the Polish community in Australia and that have historical significance to the Polish community and the wider community in Australia.
• Through exhibitions, historical projects and the publication of books and reference material and promote the history and experiences of Polish immigration to and settlement in Australia.
• Make materials available to members of the general public and academics for research.
It also offers many opportunities for individuals to explore Polish Australian history and to interact with other individuals discovering their family history.
For further information regarding the workshop, please contact Dr. Helen Evert, the President of the Polish Museum and Archives in Australia by email everth@netspace.net.au or telephone (03) 9699 6322
http://www.polishmuseumarchives.org.au