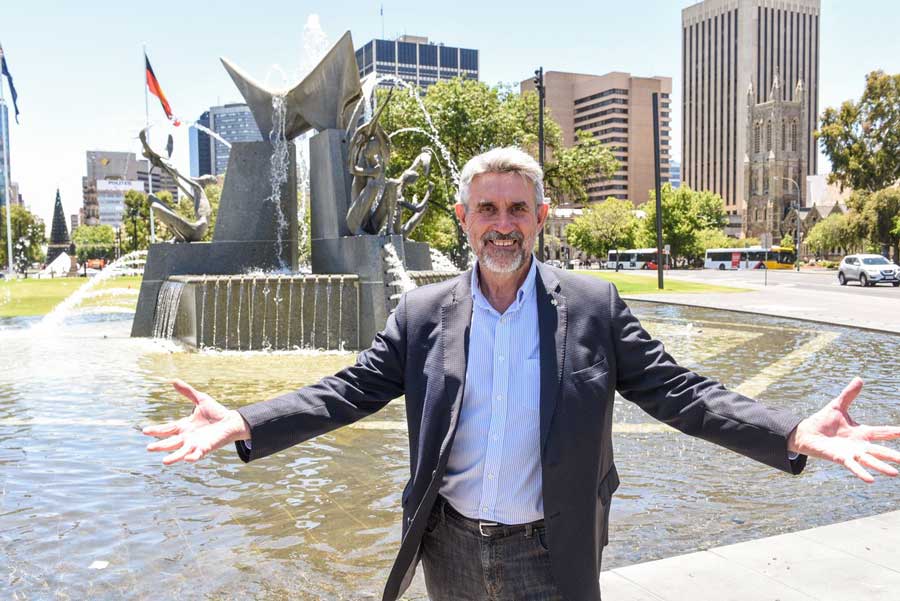 They are among Europe's best known and photographed tourist attractions and meeting points and now an industry lobby group wants every council in Australia to construct a public fountain in the hub of their community.
The Civil Contractors Federation South Australia (CCF SA) says such a campaign would provide immediate state-wide economic stimulus for small businesses at a very local level as well as evolving as an initiative to enhance civic amenities and public participation in designing their "local" fountain.
Strategically, the CCF (SA)'s "Fountain of Fun" initiative would not involve large-scale funding spread over several years, but, with the financial support of State Governments and co-contribution of each local council, is highly and immediately affordable.
Multiple trades would benefit at a very local level, from designers and architects through to concrete providers, pavers, electricians, plumbers and tourism promoters.
The Federation says new outdoor public fountains would create much needed work for local businesses and deliver an attractive and functional benefit to communities.
"In the northern hemisphere experience, almost every city, town and village in England and on continental Europe has a public fountain in a prominent central public location adding to the attractiveness of civic infrastructure," Federation Chief Executive, Mr Phil Sutherland, said today.
"Public fountains beautify civil precincts, create a calming and relaxing sound and ambience and help drown out unpleasant, unwanted noise including traffic and street noise. They are also attractive to native fauna and avifauna," Mr Sutherland said.
"Such fountains can come in any number of sizes, shapes, materials and colours. Importantly modern technology means that public fountains can be designed to conserve and recycle their water and the public would welcome such an environmental value-add – as well as having that very popular social aid of 'I'll meet you near the fountain' reference point," he said.
"A fountain presents a good bite size piece of work for small local civil contractors, is an opportunity for high level council engagement with their ratepayers through running public design competitions locally, and brings a new focal point into local communities and which in the passage of time, will also become historic.
"Fountains are used today to decorate city parks and squares, to honour individuals or events, for recreation and for entertainment.