Extra special guest at Polish Club Ashfield

Magdalena Roze will talk about her new book 'Happy and Whole'
Sunday 28 May 3pm
73-75 Norton St, Ashfield NSW 2131
Phone: (02) 9798 7469

Buy the book and have it signed by Magdalena

Come hear Magdalena Roze talk about her first book released April 2017 and she will do Q&A after!
The book will be available to buy on the day.
Magdalena will do a Q&A after her talk and will be able for book signing and photos.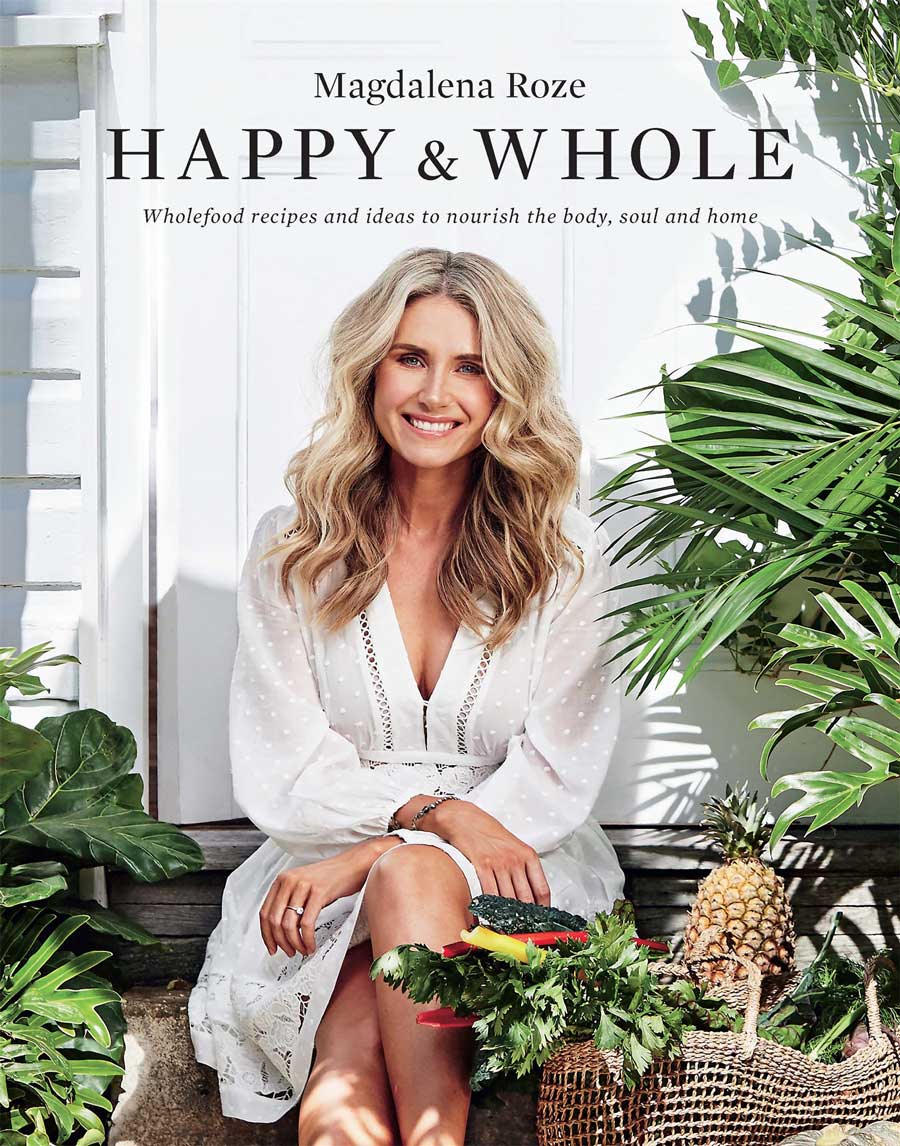 Magdalena Roze's debut cookbook is all about enjoying food, the natural way. It is also about achieving a balanced lifestyle with simple rituals that nourish the body and soul, and teach us the importance of slowing down, bringing an element of simplicity and wholeness into our lives. With a focus on health, nourishment and nurturing, Happy & Whole, celebrates Magdalena's and her chef partner's seachange to beautiful Byron Bay and encapsulates their holistic but also realistic approach to living. Magdalena's food is simple, nutritious and delicious, and a lot of her recipes are based on traditional wholefoods or 'foods with a function' that not only taste great but also have great health benefits. It's the way our grandparents (or great grandparents) used to eat, but with a little bit of indulgence too! It's not about eliminating things such as sugar, dairy or carbs – although many recipes are free of these ingredients, but focusing more on what's in season, tastes the best and then enjoying every moment of what we make! It's about being more thoughtful or mindful about what we feed ourselves and our loved ones.
The recipes are divided into chapters based on the weather and the kinds of foods we crave in those environments – sushi, seafood and cooling sorbets in humid weather; soups, stews and warm desserts in cloudy/cool weather; and fresh salads, smoothies and protein balls in sunny weather.
Recipes include: Buckwheat pancakes with hazelnuts, berries, yoghurt, honey and basil * Chicken and ginger congee * Risotto with peas and homemade ricotta * Smoky eggplant dip * Cherry and almond summer tart * Soba noodle salad with wakame and miso poached chicken * Spicy pineapple granita with coconut cream and toasted peanuts * Raspberry and lemon thyme friands*
An award-winning television presenter and meteorologist, Magdalena is one of Australia's most versatile talents with almost ten years' experience presenting live television including co-hosting Network Ten's The Project, covering two Olympic Games, co-hosting the Australian Grand Prix coverage, reading news and weather on both breakfast and prime-time bulletins, and reporting nationwide on some of the biggest natural disasters in Australian history.

Magdalena has recently combined her passion for climate and food as part of the team behind Earth Hour's Planet to Plate cookbook. Respected for her knowledge and love of food, she was a reviewer for the 2015 and 2016 SMH Good Food Guides, and has hosted numerous events with chefs including Marco Pierre White, Heston Blumenthal, Massimo Bottura and Peter Gilmore. She is also a regular contributor to Delicious online. Magdalena lives in Byron Bay with her partner Darren Robertson and their 1-year-old son Archie.