IT'S OPAL TIME: PAPER TICKETS NO LONGER SOLD OR ACCEPTED FROM

1st AUGUST 2016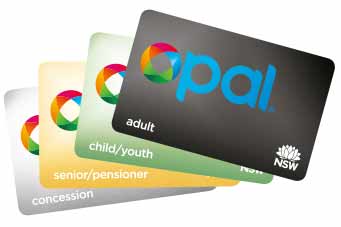 Public transport customers are reminded to be prepared and patient if they are yet to get an Opal card with paper tickets no longer sold or accepted from 1st August 2016.
The last customers without an Opal card have responded well to the information campaign, with 350,000 Opal cards issued in the last month and 10,000 calls to Opal Customer Care just in the last two weeks.
Minister for Transport and Infrastructure Andrew Constance is asking customers to be prepared.
"For those who've left it to the last minute, it's still very easy to grab an adult or child/youth Opal card from a retailer this morning and top it up on the spot," Mr Constance said.
"There are more than 2,100 retailers like newsagents, Woolworths, 7-Elevens or Service NSW outlets where you can pick one up."
"Today is the start of a new and exciting chapter in our public transport system. Once you get your Opal it's in your wallet or purse and you don't have to worry about it again"
Customers who forget their card and leave it at home can also use a single trip adult or child/youth Opal as a back up. Single trip Opals for trains, ferries or light rail are available at stations or wharves, or on-board the 5,000 Opal buses as a last resort.
Opal cards offer the convenience of a 24 hour website and Customer Care line by calling 13 67 25 (13 OPAL) to obtain the Gold Opal for seniors and pensioners and the Concession Opal for tertiary students, apprentices and job seekers.
"The best way to beat the queues at top up machines is to set your card to auto top up via your debit card or download the Opal Travel App so you can top up on the go on your mobile phone," Mr Constance said.