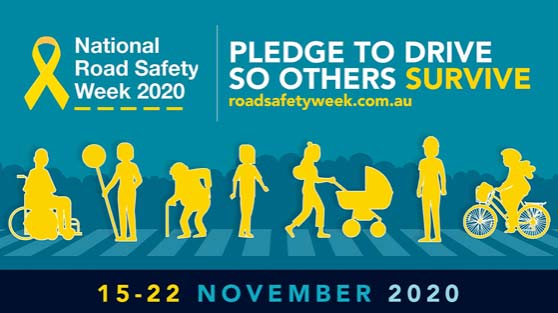 This week is a chance to do something about Australia's shocking road toll statistics and the untold human suffering they represent.
Australians across the country are encouraging others to do what they can to make sure everyone gets home safely.
Here are some ways to get involved:
Take an online pledge to drive safely at www.roadsafetyweek.com.au
Discuss driving safely with your family, friends and colleagues.
Wear a yellow ribbon lapel badge, yellow ribbon or display a vehicle sticker – available here.
Show your support for National Road Safety Week on social media using #NRSW or #DriveSoS.
What is the National Road Safety Strategy?
Yes, we have a national path of action to reduce deaths and serious injuries on our roads.
But this ten-year plan is coming to an end and it's failed to reach many of its key goals. A new strategy is currently being drafted by all governments.
Given it's so critically important to saving lives, we ask the questions of government – so what happens next?