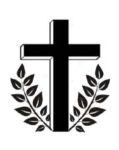 Jerzy Marian Moskała, OAM
15.08.1927 – 03.10.2020
Aged 93 years. Late of Ashfield, formerly of Kraków Poland.
Beloved husband of Danuta (dec.), loved father of Hania and Ela; grandfather of Christopher, Joanna, Adam, Tomasz and Karina; father-in-law of Ryszard and Krzysztof.
Requiem Mass will be celebrated for the repose of the soul of Jerzy at St. Vincent's Catholic Church, 12 Bland Street, Ashfield, on Friday 16 October 2020 at 10.00 am, thence for burial at Rookwood Catholic Cemetery.
In lieu of flowers donations to the Polish Foundation in NSW would be appreciated.
Envelopes available at the church or contact Unity Funerals for details.
Preference for attendees not to wear all black clothing.
UNITY FUNERALS Phone 9747 4000.
Australian Owned. All Suburbs