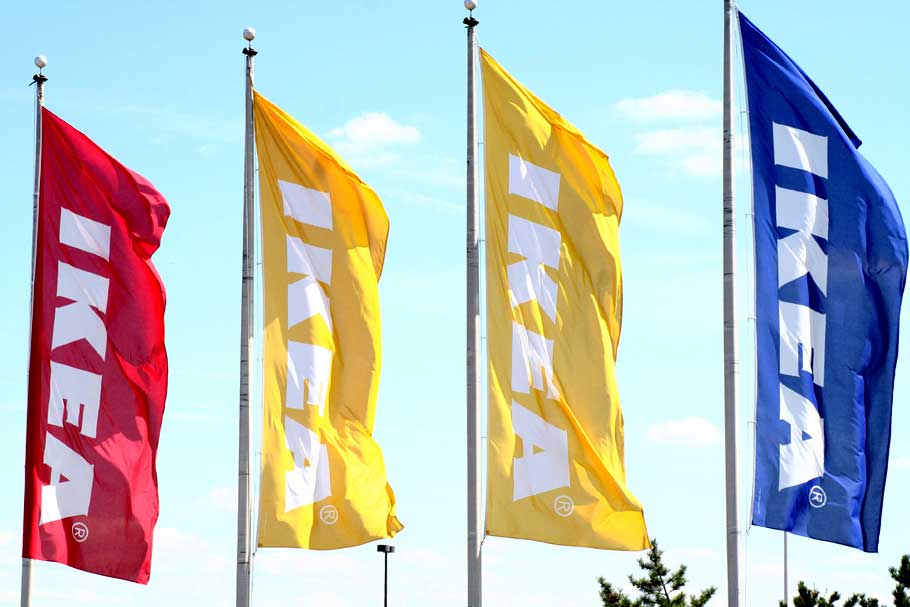 IKEA releases job ads looking for 10 regional experts to organise houses throughout Australia
IKEA Australia has today released job advertisements throughout the country, looking to hire 10 Regional Städad (Tidy) Technicians to help organise houses throughout Australia.
The newly created, temporary roles are looking for experts in home organisation that understand how a tidy home can create happiness and want to take their decluttering credentials to the next level with the help of IKEA.
The ad says, successful applicants will have a flair for decluttering, an eye for organisation and a desire to tidy. Recruits will be put through IKEA Tidy Training, where they will become immersed in the tools, strategies and solutions IKEA has on offer to amplify organisational skills in order to create order and calm for the many people.
Kent Eriksson, People and Culture Manager for IKEA Australia says,
"We're so excited to be able to offer this role that will further assist IKEA in its mission to create a better life for the many people. In this case, bringing gladness to homes via organisation and decluttering."
Tabitha Lage, Interior Designer for IKEA Australia, who has developed the organisational boot camps for successful applicants says,
"IKEA has all the solutions to make tidying the home easy. We want to alleviate the stresses within the home so that Aussies can enjoy their space and live a better everyday life at home; improving their overall wellbeing. However, we can't do it alone, which is why we're looking for our next co-workers who can help us bring joy to the many homes of Australia."
Applicants that want to apply can do so here, providing a cover letter describing your tidy skills, resume as well as visual examples of your work. Recruits will begin their tidy task on 29th February.
For further information, please contact:
About IKEA: IKEA offers well-designed, functional and affordable, high-quality home furnishing, produced with care for people and the environment. There are several companies with different owners, working under the IKEA Brand, all sharing the same vision: to create a better everyday life for the many people. IKEA was founded in Sweden in 1943.
Ingka Group: Ingka Group (Ingka Holding B.V. and its controlled entities) is one of 12 different groups of companies that own and operate IKEA retail under franchise agreements with Inter IKEA Systems B.V. Ingka Group has three business areas: IKEA Retail, Ingka Investments and Ingka Centres. Ingka Group is a strategic partner in the IKEA franchise system, operating 374 IKEA stores in 30 countries. These IKEA stores had 839 million visits during FY19 and 2.6 billion visits to www.IKEA.com. Ingka Group operates business under the IKEA vision – to create a better everyday life for the many people by offering a wide range of well-designed, functional home furnishing products at prices so low that as many people as possible can afford it.