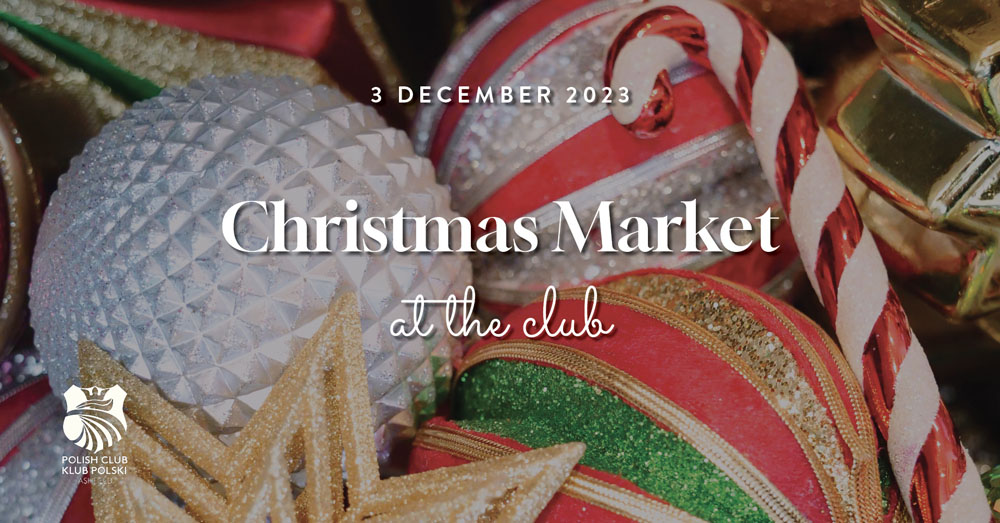 European Christmas Market | Sunday 3 December 2023, 10:00am – 4:00pm 
The Polish Club Ashfield | Free to enter
The Polish Club Ashfield European Christmas Market is a community-based market that looks to provide and share the magic of a European Christmas through inspired goods, crafts, services, and products. With over 20 market providers, including our friends from Kukuryku, Polish Design Store, Hanna's Hobby, Omis Décor, Syrenka, Liverpool Polish School, Mira Goldsbrough Jewellery, Ela's Glass Decorations, Boleslawiec, and many more will be selling gifts in the Grand Salon. Święty Mikołaj will be roaming around sending all the children his well wishes for the festive season. Live music will fill the halls and will conclude with the sounds of Polskie kolędy by Sto Lat Trio in the Lounge. Our European Christmas Market will also offer a number of delicious foods including Pierogi, Kielbasa, Paczki,and so much more! There is something for everyone!
The market will be situated in The Polish Club Ashfield on Sunday 3rd December 2023 from 10am until 4pm.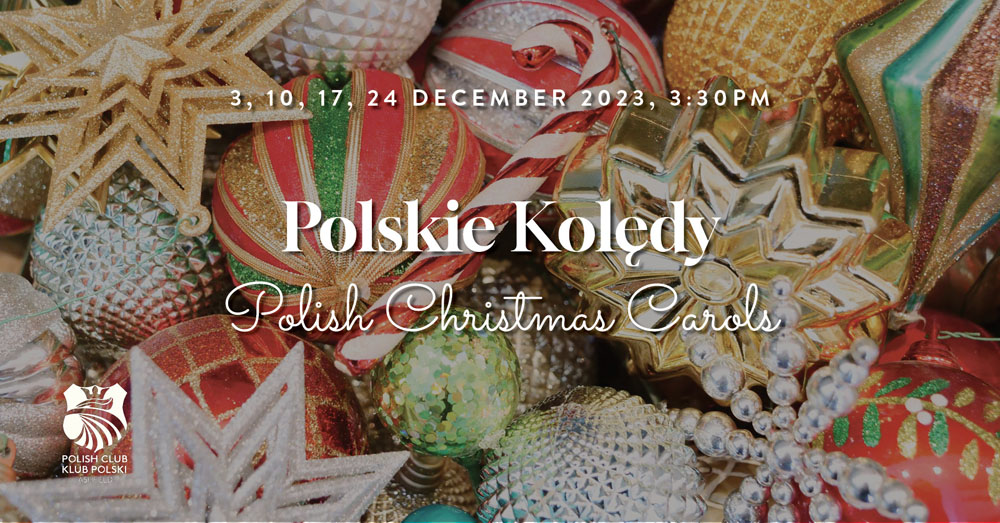 Polskie Kolędy – Polish Christmas Carols | 3, 10, 17, & 24 December 2023, 3:30pm
The Lounge | The Polish Club Ashfield | Free
In Poland it is customary to celebrate the Christmas season with the singing of carols in Polish. This free concert hosted by Sto Lat Trio will feature a number of traditional Polish Christmas carols, which invites the audience to join in.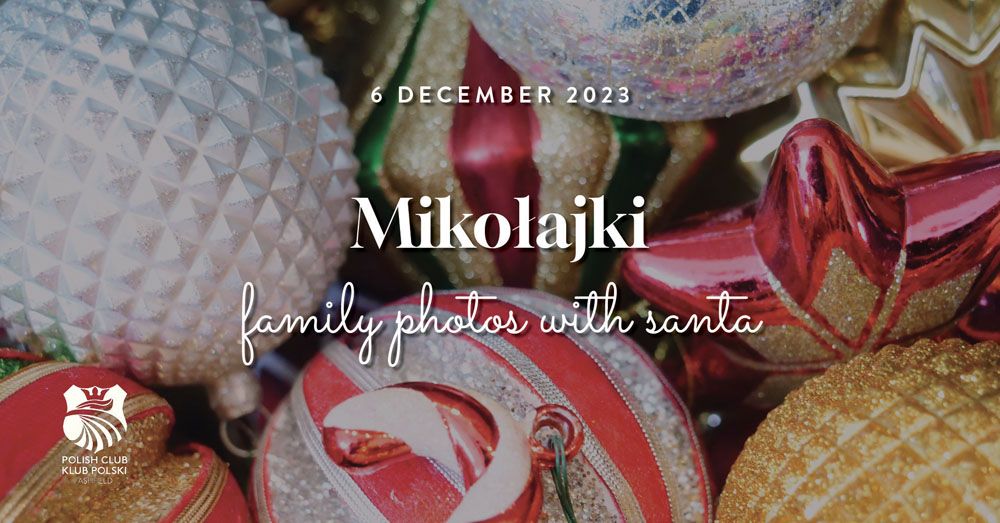 Mikolajki – Family photos with Santa | 6 December 2023, 4:00 – 8:00pm 
The Lounge | The Polish Club Ashfield |  $5.50/session
BOOKING LINK: https://www.trybooking.com/events/landing/1143021?fbclid=IwAR2HVG_6FxxToUob24WbDRWDWonGARpkgsvtQrPdOKIEM78kxQYfxIWVfgw
December 6th marks a very special day for Polish children, as it is St Nicholas' Day, or Mikołajki, when the main man himself visits all the children that have been good through the year. This year he is gifting us his presence by making the extra special trip to the Polish Club Ashfield. Mikołaj will be dressed in his finest traditional Polish robes and seated in a European Christmas Wonderland.
We invite families to get their annual family Christmas photo with Mikołaj at The Polish Club Ashfield, a decked-out space full of Christmas magic!
Each booking will include digital transfer of images specially selected for you by our in-house photographer via email.
This photo opportunity is only priced at $5.50!
IMPORTANT INFORMATION:
Only 1 ticket purchase is required per group. These photo sessions are designed for smaller groups, and as such a maximum of 10 guests will be permitted inside the photo space during each session.All sessions will be sold on a first-come-first served basis and are 5 minutes in duration.
This year, our European Christmas Wonderland photo space will be in the Lounge, at The Polish Club Ashfield.
Our in-house photographer will review all of the images taken and select the best pictures to digitally transfer.- Digital transfer will be done by email.
Any requests for refunds must be made at least 24 hours prior to your Santa photo session. Refund requests made within 24 hours of your booking will not be considered.
If you (or anyone in your group) misses their pre-booked photo session, this will be considered a last minute cancellation and the session will not be rescheduled, nor will any refunds (partial or otherwise) be issued.
Free undercover parking is available on site at The Polish Club Ashfield via 71-73 Norton Street, Ashfield. If you're early and have time to spare, you're more than welcome to enjoy a coffee or a bite to eat in Polka Cafe & Deli or stay after to enjoy a meal at Sto Lat Restaurant.
---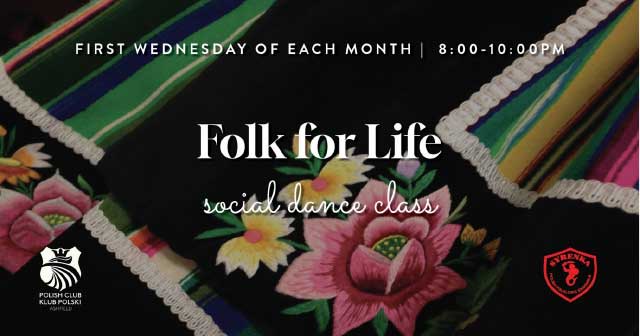 Folk For Life | Presented by Syrenka | First November of each month
Polish Folkloric Dance Ensemble "Syrenka" presents Folk for Life – a social dance class. Revisit the good old days, reignite the passion of Polish folk dancing whilst having fun without any performance requirements. Get ready to catch up with old dancing friends and make some new ones!
Salon I | Polish Club Ashfield | $20
182 LIVERPOOL ROAD, ASHFIELD
02 9798 7469  WWW.POLISHCLUB.AU