Narromine will become the home of a state-of-the-art testing facility for an electric flying car with an Australian company expanding its operations to the state's Central West, thanks to a $950,000 support grant from the NSW Government's Regional Investment Attraction Fund.
Deputy Premier John Barilaro and Member for Dubbo Dugald Saunders today visited the Narromine Aerodrome Industrial Park, where sustainable aerospace company AMSL Aero will test its electric Vertical TakeOff and Landing (eVTOL) vehicles.
Mr Barilaro, who inspected a flight-capable scale model of the aircraft, said the flying car will have the potential to revolutionise transport across regional NSW.
"The potential benefits this technology can deliver will overcome the tyranny of distance that we face in regional NSW, meaning people can easily travel to jobs, visit friends and family in remote locations and deliver tourists to hard to reach outback havens," Mr Barilaro said.
"Imagine the convenience of having a flying car land in your suburb when you need to travel to a regional destination that is not serviced by an airport.
"It sounds like science fiction but the reality is a future where this is possible, practical and affordable is not that far away and I am proud that our investment attraction grant will help the development of this new technology and support jobs in regional NSW."
AMSL Aero co-founder and CEO Andrew Moore said he is delighted to partner with the NSW Government to help scale up operations in the state's Central West.
"We are excited by the opportunity to use this grant to help us prepare for our upcoming launch and build essential testing facilities," Mr Moore said.
Member for Dubbo Dugald Saunders said AMSL will be the first operation moving into the new Narromine Aerodrome precinct, which is due to be completed by the end of July and was made possible by a $750,000 NSW Government Growing Local Economies grant.
"It's fantastic to see businesses expanding and bringing job opportunities to the electorate of Dubbo, especially given the drought and COVID-19 has forced many locals out of work recently," Mr Saunders said.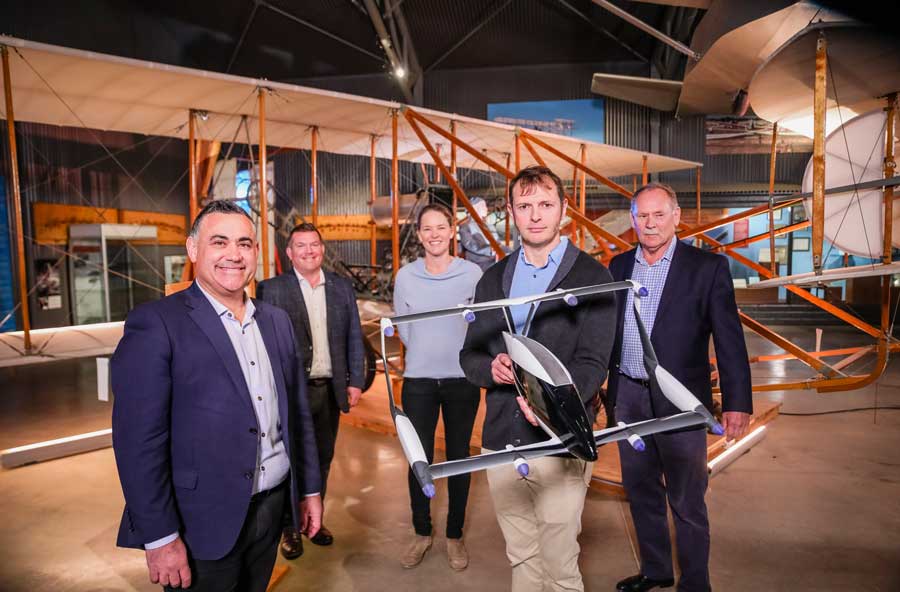 "We are a resilient bunch, we have a dynamic workforce here in Dubbo, and here is the perfect location for a company like AMSL Aero to expand and grow."
Narromine Shire Council mayor Craig Davies said the AMSL Aero facility will be an inspiring anchor tenant in the new Narromine Aerodrome Industrial Park that exemplifies the vision of Council to create a quality hitech aviation precinct.
"The AMSL initiative complements the aim of the Aviation Industrial Park and leads a field of local and international aviation related companies showing interest in the development. With favourable year round flying conditions, it is ideally located," Mr Davies said.
"The Narromine Aviation Industrial Park is a co-funded project that has been the beneficiary of NSW State Government funding via the Growing Local Economies Fund and the Narromine Shire Council."
AMSL Aero with Narromine Shire Council will begin construction of its facility later this year, with testing expected to commence in early 2021.
The NSW Government's $20 million Regional Investment Attraction Fund provides grants to eligible businesses that want to invest and grow in regional NSW, creating new jobs and economic opportunities.