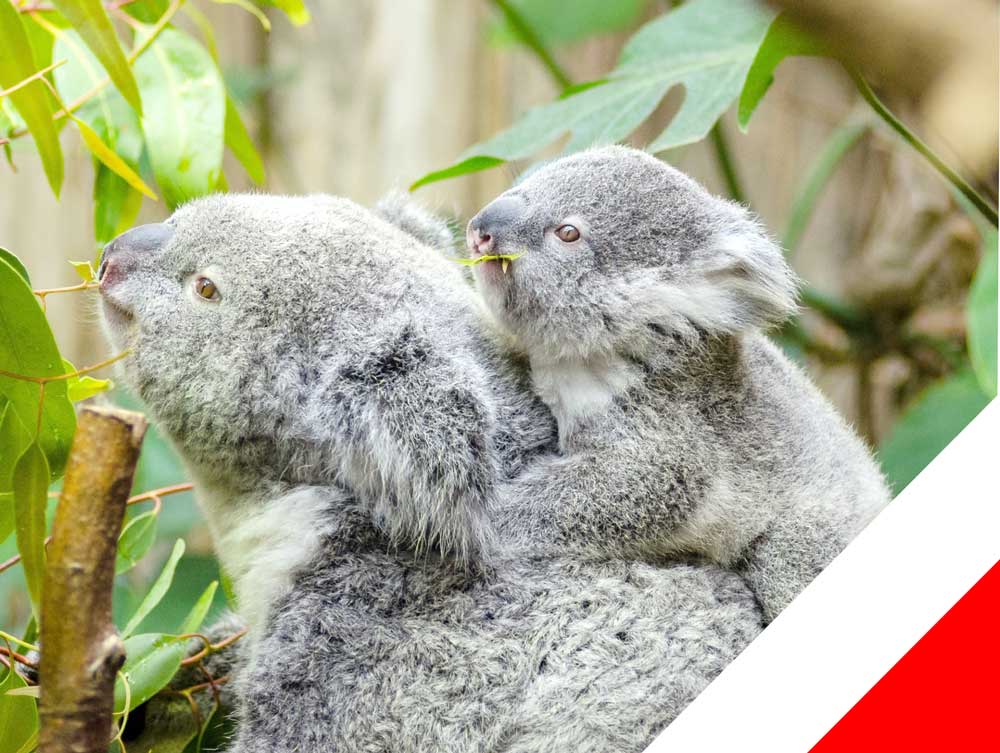 W związku z pożarami trawiącymi Australię, Ambasada RP w Canberze i Ambasada Australii w Warszawie otrzymują z Polski oraz od Polonii w Australii wiele wyrazów solidarności oraz zgłoszeń gotowości niesienia pomocy.
Dlatego, z inspiracji obu Ambasad, Fundacja Parków Narodowych i Dzikiej Przyrody (Foundation for National Parks and Wildlife, FNPW) uruchomiła specjalną zbiórkę na rzecz odbudowy Parku Narodowego Kościuszki ze zniszczeń spowodowanych przez pożary buszu. Środki zebrane przez Polaków i Polonię australijską przyczynią się do długoterminowej rehabilitacji i zachowania Parku Narodowego Kościuszki oraz jego cennego środowiska naturalnego.
Jak podkreśla polska Ambasada, "Park Narodowy Kościuszki, na którego terenie położona jest Góra Kościuszki, ma szczególne znaczenie dla Polaków i Polonii w Australii oraz pełni symboliczną rolę w historii stosunków polsko-australijskich. W 2020 roku obchodzimy 180. rocznicę odkrycia i nazwania Góry Kościuszki przez Pawła Strzeleckiego."
Szczególne związki z Parkiem Narodowym Kościuszki ma wielu ludzi. Lokalne społeczności Aborygenów Monaro Ngarigo i Wiradjuri Wolgalu są z nim silnie związane kulturowo, a rzesze innych osób korzystały i korzystają z zasobów Parku. Park ma bogatą aborygeńską i europejską historię, a poszczególne góry, postaci i ich dokonania stały się częścią dziedzictwa kulturowego i pomogły ukształtować tożsamość narodową Australii.
FNPW, we współpracy z pracownikami Dyrekcji Parków Narodowych i Dzikiej Przyrody Nowej Południowej Walii, dokona wyboru priorytetowych projektów do realizacji. W ramach Parku Narodowego Kościuszki działania będą skoncentrowane na zachowaniu gatunków zagrożonych wyginięciem na terenach dotkniętych pożarami, takich jak opos (Mountain Pygmy Possum) czy żaba Corroboree.
---
Polish Fundraise for the Recovery of Kosciuszko National Park
As bushfires continue to ravage Australia, many expressions of solidarity and offers of support from Poland and the Polish community in Australia were received by the Embassy of Poland in Canberra and the Australian Embassy in Warsaw.
Encouraged by both Embassies, Foundation for National Parks & Wildlife (FNPW) has created a dedicated donation page for the recovery of Kosciuszko National Park from bushfire devastation. Funds raised by Poles in Australia and overseas will contribute to the long-term rehabilitation and protection of Kosciuszko National Park and its precious natural environment.
In a statement from the Polish Embassy, "The Kosciuszko National Park, where Mt. Kosciuszko is located, carries a special meaning for Poland, the Polish community in Australia as well as having symbolic importance in the history of Polish-Australian relations. In 2020 we also celebrate the 180th anniversary of the naming of Mt. Kosciuszko by Paul Strzelecki."
Many people have a strong attachment to Kosciuszko National Park. The local Monaro Ngarigo and Wiradjuri Wolgalu Aboriginal communities have deep cultural connections and many non-Aboriginal people have links to the land associated with previous and present uses. The park has a rich Aboriginal and European history and in some cases, the mountains, their people and their exploits have become part of Australian folklore and helped shape our national identity.
FNPW will be working with the NSW National Parks & Wildlife Service staff to identify which projects will be funded based on their priorities for bushfire recovery and restoration. In the case of Kosciuszko National Park the focus will be on threatened species located in bushfire impacted regions, such as the Mountain Pygmy Possum or Corroboree Frog.